Voyage 2: Russian Roads
1.13
Racing Game – Drive around Russia in a Car
If you like road trips and going on long voyages by car then you will definitely find this racing game to your liking. Voyage 2: Russian Roads is a nice game in which you get to drive the best Russian cars as you try to reach a far off destination. It lets you travel throughout Russia by road and go by different hometowns and historical memorials. You are given some of the most popular Russian cars to drive in this game, which have been realistically captured for your driving pleasure. The goal set in front of you is to reach a destination that is quite a few kilometers away. Along the way, you will find traffic as well as changing light and weather conditions.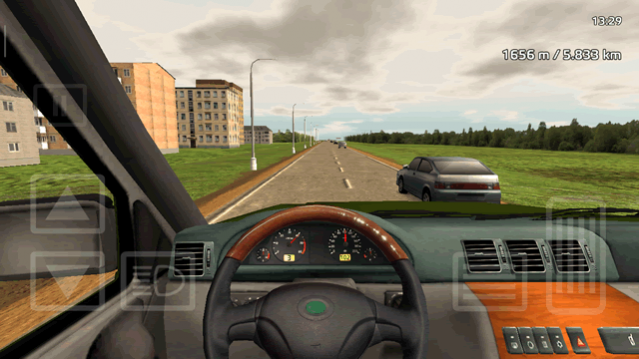 Voyage 2: Russian Roads has simple gameplay but its realistic controls and amazing graphics more than make up for it. You will find Russian cars in this racing game which are very realistically portrayed. Moreover, the locations and the buildings that you see on the roadside also mirror real life. The controls of the game are the same as they are in other driving simulators. You have two pedals located at the bottom-right corner of the screen. They are for accelerating the car and applying the brakes respectively. On the bottom-left corner of the screen, you will find buttons for forward and reverse gear. Alongside these buttons is the headlight button which can be used to switch on the car's headlights during the night.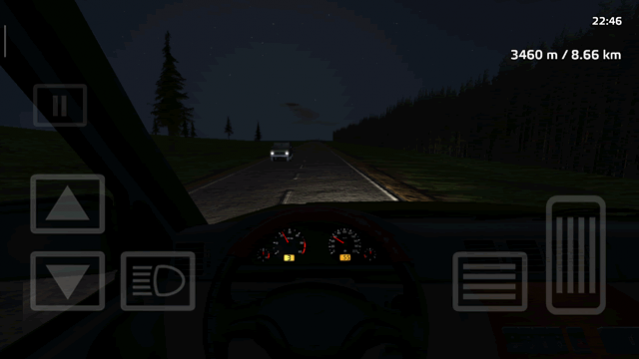 In this racing game, you aren't racing another car. Your race is against time if anything. The target destination you have to reach is several kilometers away. You have to reach there as quickly as you can. In order to do this, you will have to drive the car at its maximum speed limit. However, this can prove to be a bit tricky as there is heavy traffic on the roads at certain places. You will either have to slow down or drive incredibly smartly to avoid hitting the other vehicles on the road. To make the voyage more interesting and a bit of a challenge for you, the weather conditions will continue to change with time. Moreover, the regular progression of the day is captured with the fading light.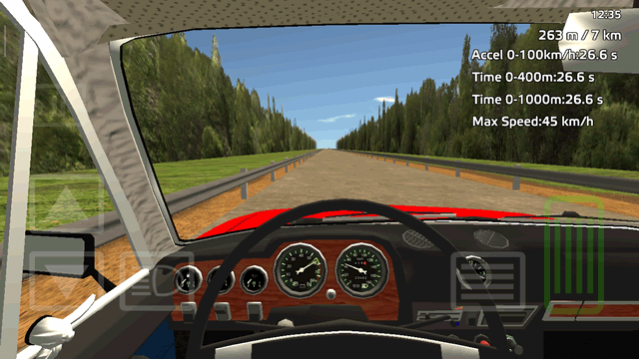 Voyage 2: Russian Roads provides popular Russian cars for you to drive. There is also a secret German car available for you to drive too. You can choose your car from the home screen menu of this racing game. Each car has a different performance level and high speed. Some of the cars can help you in covering the distance in double quick time while others take a little time to reach the destination. You can test out each car in the 'Proving Grounds' mode. There are 8 levels in this game that you need to complete which are all very different from one another and take you through most of Russia.
Features:
Various Russian cars to drive
Drive a secret German car
Multiple large levels to complete
Changing light and weather conditions
Avoid running into the traffic on the road
Watch road signs and historical memorials
Get your car tuned up at a garage
Turn on headlights when driving at night
Test the limits of your car in Proving Grounds mode
Conclusion:
Voyage 2: Russian Roads is a gaming app which is aimed towards people who love going on road trips and have a passion for driving cars. It offers them the chance to set foot on a voyage throughout Russia by road while driving a Russian car and marveling at the beautiful sceneries seen along the way. It is a good racing game to have on your phone, for sure.
---
Add a review
Tell us your experience with
Voyage 2: Russian Roads
1.13
RELATED PROGRAMS
Our Recommendations
---
---
---
---